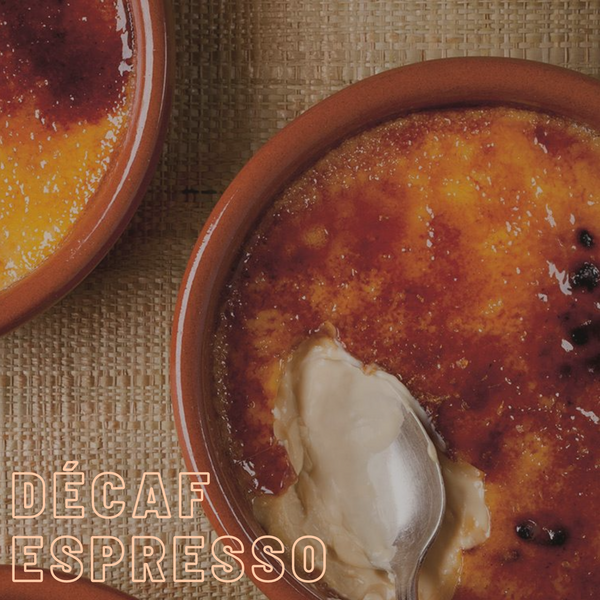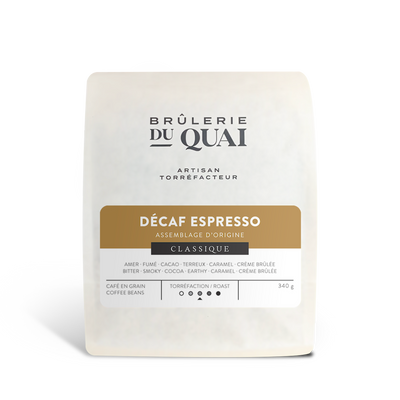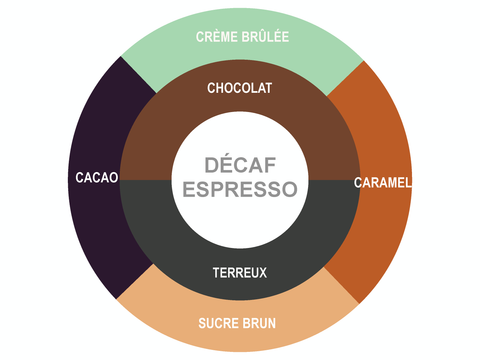 Description
---
This coffee is a blend optimized for espresso and composed of two decaffeinated beans.
It uses the same bean as our Peru Decaffeinated as well as seeds from Ethiopia Sidamo, which gives it a very pleasant texture in the mouth.
Traditionally, caffeine is removed from coffee using solvents like methylene chloride and ethyl acetate. The Swiss Water Process method, with which this coffee has been decaffeinated, is 100% natural.
Caffeine is 99.9% removed.
Profil
Torréfaction

Flavors
Amer, fumé, cacao, terreux, caramel, crème brûlée
Variété botanique
Arabica
Traitement
Naturel - décaféiné naturellement avec la méthode Swiss Water Process
---