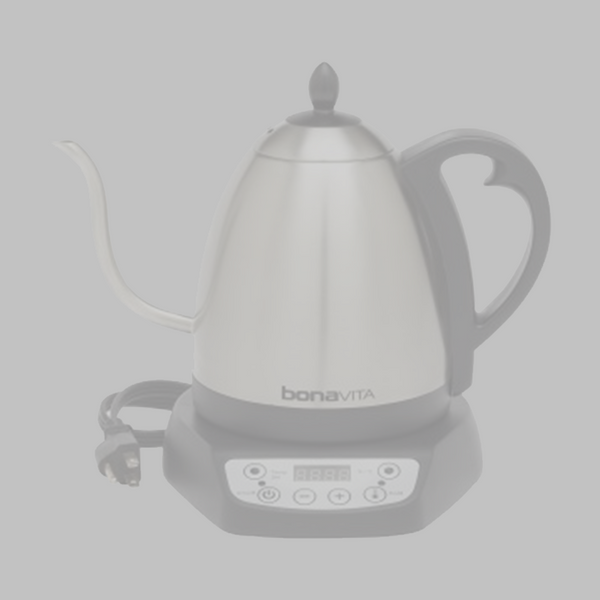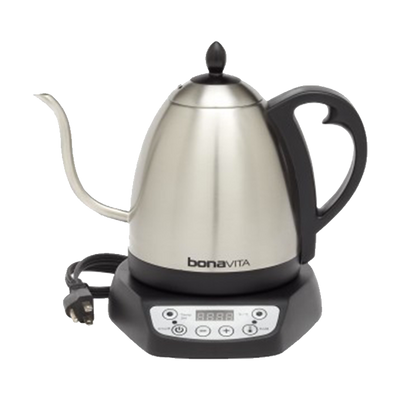 Description
---
This Bonavita 1.0L fully Equipped Electric Kettle heats the water to the exact temperature you want: yes, the temperature is adjustable. What pleasantly occupy the coffee lovers who associate the preparation of coffee with experimentation.
Whether you are used to the Pour Over method or fan of the French press, the Bonavita stainless steel kettle brings enormous added value to the final taste of the cup: this element is precision.
A favorite with many baristas qualified at the World and US Champion Baristas, Bonavita allows you to explore the aromatic potential of each variety or blend of coffee, to seek out the subtly tangy or fruity base notes of the exceptional terroir varieties.
Highly technological and intuitive, this utensil is easy to use because it is equipped with an LED display for all programming (stopwatch, temperature, duration, predefined parameters, etc.) and requires virtually no maintenance.
But its main asset is undoubtedly its spout (swan neck), which is almost unbeatable precision and which allows good control of the spill. This is why it makes sense for baristas to use a Bonavita in competitions. There is an option to keep water at a constant temperature for one hour.
---