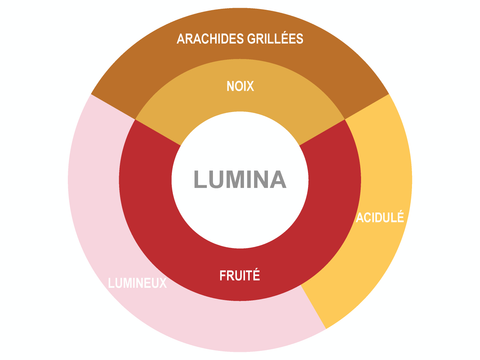 Description
---
Lumina 70% is a chocolate with aromas of tropical fruits and roasted peanuts, which gives a "luminous" and slightly acidic taste to your preparations.
Exceptional chocolate made from Trinitario hybrid beans.
VERY IMPORTANT: Note that nothing has been added to the chocolate and that the fruit aromas you will taste come directly from the bean.
Profil
Flavors
Fruits tropicaux, arachides grillées, lumineux, légèrement acidulé
---