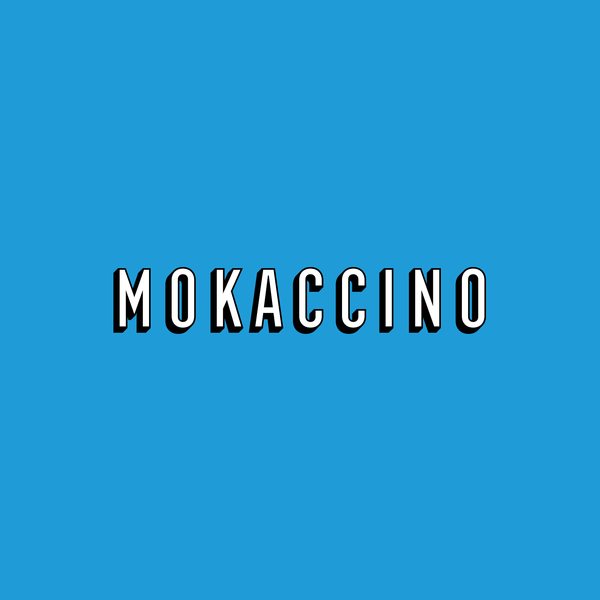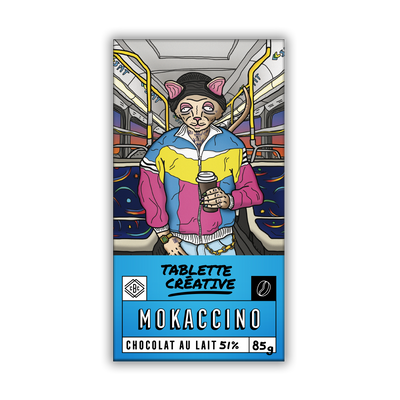 Description
---
This is a playful and chocolatey creation from Chaleur B Chocolat!
The Mochaccino Creative Tablet is the fifth creation in the Chaleur B Chocolate Creative Tablet series. It is the marriage of CBC's 51% milk chocolate and Brûlerie du Quai's specialty coffee.
This is an illustrated bar by artist Chico Salvador and it's just purrfect!
WHAT IS THE CREATIVE TABLET SERIES?
This series is an original design by Chaleur B Chocolat that aims to bring a happy, fun and also very creative side to the table! This series is a fun demonstration of the potential of Chaleur B Chocolat's chocolates, as the entire series was designed with their luscious chocolates only.
CREATED WITH ONLY 5 INGREDIENTS
Cocoa liquor, cane sugar, cocoa butter, skim milk and coffee beans.
---