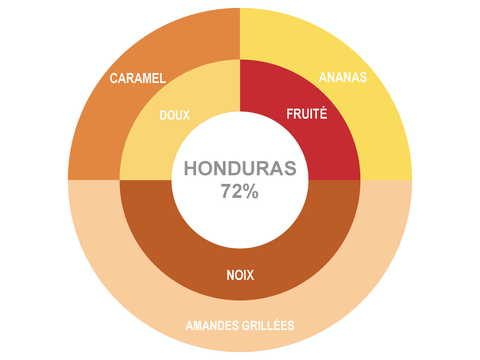 Description
---
The bean is a mixture of criollo and trinitario. With a recipe revolving around just 1% cocoa butter, we designed a 72% chocolate.
The typical cocoa aroma is quite present: this chocolate is not tart. The taste is rather fruity and candied fruit.
Very accessible, very 'comforting' while being rich and complex.
VERY IMPORTANT: Note that nothing has been added to the chocolate and that the fruit aromas you will taste come directly from the bean.
Profil
Flavors
Amandes grillées, ananas, caramel, rose
Origins
Producteur
COAGRICSAL
Région
Honduras