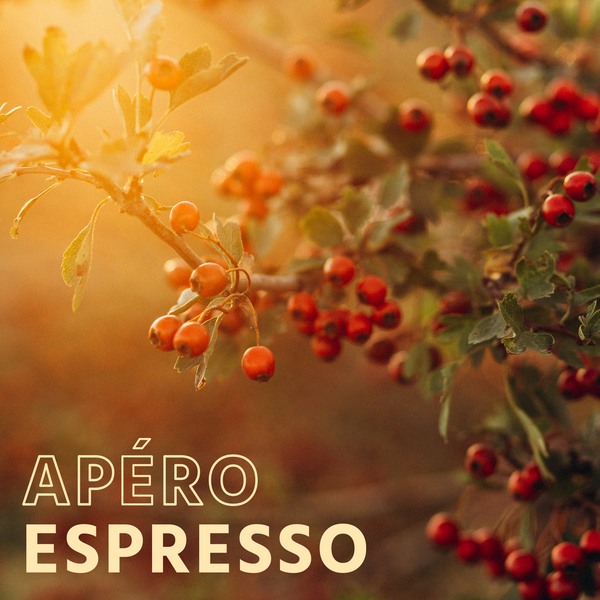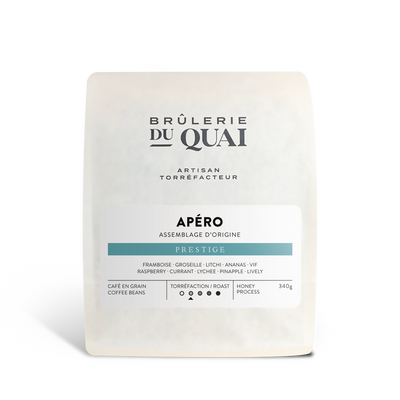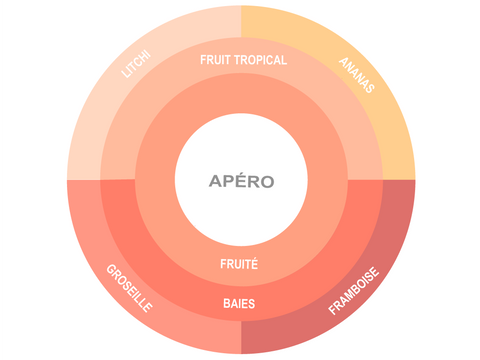 Description
---
This blend is inspired by fruity liqueurs and fiery happy hours, the Apéro (which means get-together in French) is an intensely fruity blend that brings a sweet, light-textured and fun side to the table!
This coffee, when made into an espresso creates a rich, sweet and smooth crema. It's perfect for breakfast in bed or a get-together with good friends.
Its blend features the Honey Process method, in which the coffee cherries are first pulped and mechanically washed, leaving a very small amount of mucilage around the bean which when dried in the sun gives the bean a honey-like appearance and leaves a natural sugar residue that amplifies everything that is sweet in a coffee.

Profil
Torréfaction

Flavors
Framboise, groseille, litchi, ananas, vif
Variété botanique
Arabica
Traitement
Honey Process
Origins
Région
Guatemala, El Salvador, Honduras
---