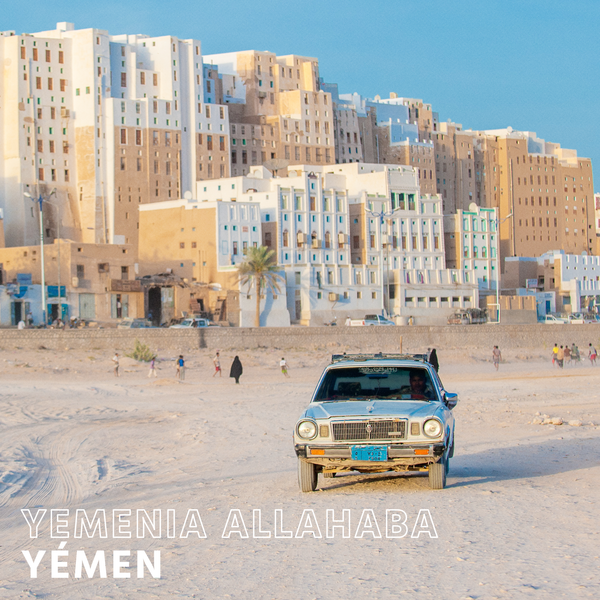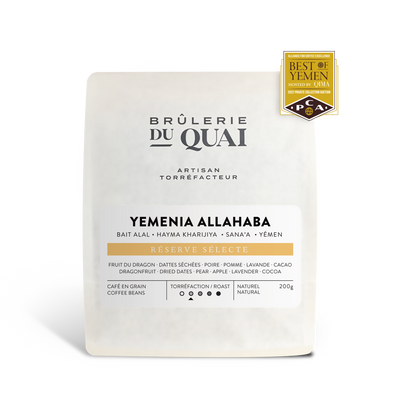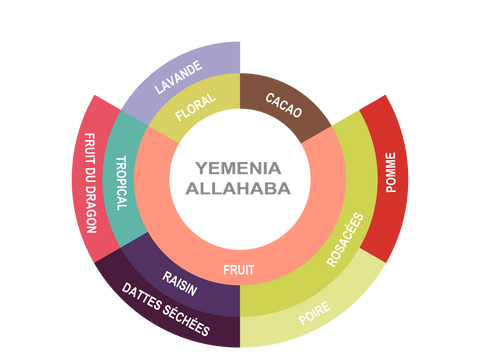 Description
---
Nasir, 60, is from Hayma Kharijiya and has been growing coffee since he was 15 years old with his father. Nasir learned everything he knew about coffee from his father and adopted his passion for growing coffee trees. His farm is about 200 Libna (a unit of measurement frequently used in Yemen) and he has planted more than 100 new trees in the last few years. In addition to coffee, he also grows cereals, corn, and barley. His family helps him a lot on the farm, and in the last two years, his sons have begun to take on more responsibility.
Bait Alal is a village in the Hayma Kharijiya area, west of Sana'a City. Perched atop a mountain, it is home to about 300 farming families. For them, the coffee tree is a symbol of pride. The land has been passed down from generation to generation and some of the coffee trees are over 300 years old. Following the rigorous tasting protocol, the scores given to each coffee showed exceptional quality. Of the coffees sent for tasting, there were other subspecies (Typica Bourbon, SL28, SL34) and of course, the Yemenia.
In this coffee, you can find delicate notes of dragon fruit, dried dates, pear, baked apple, lavender, and cocoa. This coffee will surprise you with its complexity and delicate notes.
Profil
Torréfaction

Flavors
Fruit du dragon, Dates séchées, poire, pommes cuites, lavande & cacao
Variété botanique
Nouvelle souche mère de Coffea Arabica - Yemenia
Traitement
Naturel
Origins
Producteur
Nasir Allahaba
Altitude
2300 m
Région
Bait Alal, Hayma Kharijiya, Gouvernovat de Sana'a, Yémen
Infusion
Dose (g) : 20g
Temp. Infusion (F) : 208F
Qt d'eau (ml) : 300ml
Ratio (café/eau) : 1:15
Durée totale (min) : 3:05
---