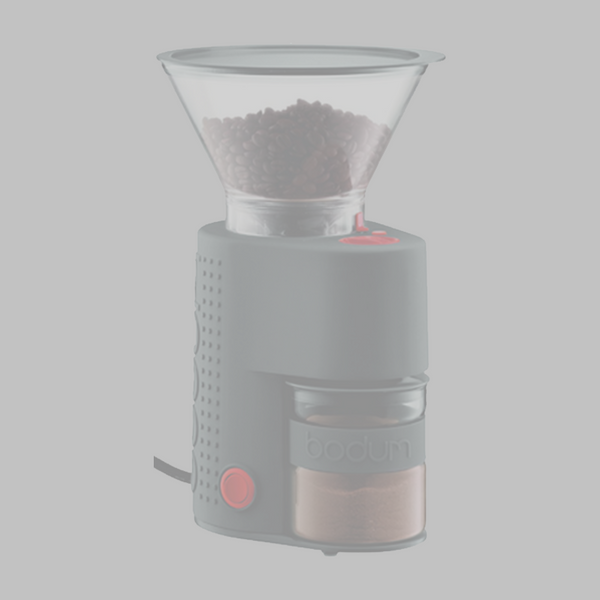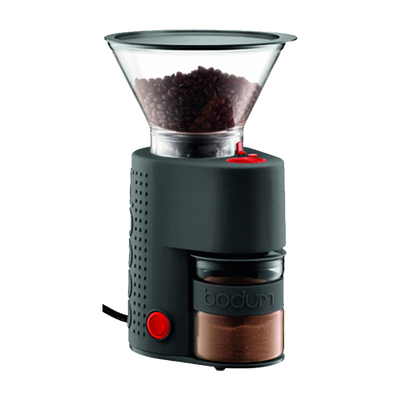 Description
---
Because the grind is crucial for the taste of the coffee, you need a great grinder. From the Bodum brand, this electric coffee grinder is appreciated for the quality of its grinds, adjustable for all types of espresso machines and French presses. Whether you prefer a fine or rather coarse grind, regardless of your brewing methods, the Bistro Bodum machine will grind your coffee beans evenly and evenly. The adjustable grinding mechanism lets you choose between 14 grinding levels.
Easy to transport and handle, the Bistro Bodum electric grinder has a capacity of 220 grams. It is quiet, fast and above all easy to maintain. Thanks to its wide-opening hopper and conical crusher, among other things, the ground grains are sure not to overflow the collecting container. The latter is also designed in antistatic borosilicate glass: the coffee powder will not be charged with static electricity (as is the case with grinders whose containers are made of plastic), will not stick to the glass and will not sag. will not scatter everywhere. Your counter will not be filled with coffee dust, Yeh!
The Bistro Bodum grinder has an adjustable timer from 1 to 20 seconds: set your custom grinding time and level, start your grind and the appliance will stop by itself when the bean is ready. This compact and strong model with a clean design offers you excellent value for money, ideal for individuals who drink heavy coffee.