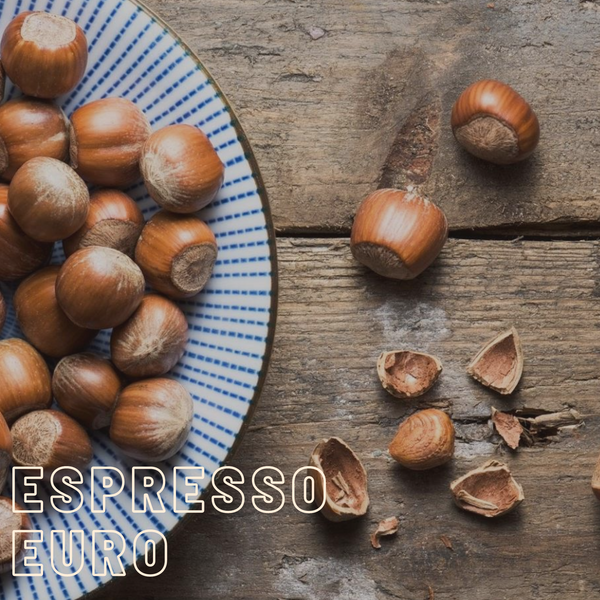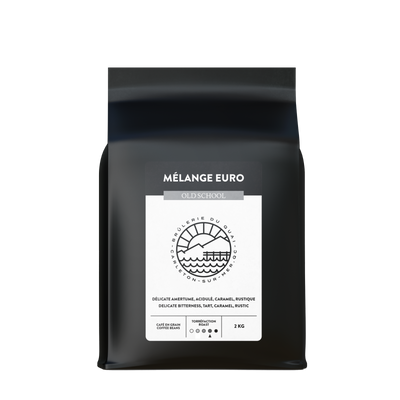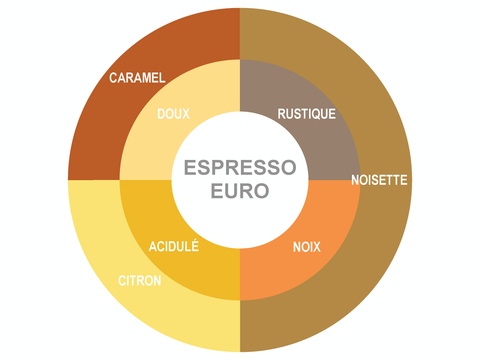 Description
---
Taste without further delay this blend designed for espresso.

We have chosen to blend three types of beans from three different terroirs: namely Guatemala Antigua, Sumatra Mandheling and Costa Rica.

The goal was to obtain a balanced profile, slightly fruity, in a perfect texture of cappuccino and latte.

We took care to roast the 3 beans separately, before mixing them at the very end. In the cup, this Espresso Euro coffee gives a nutty aroma, which can be enjoyed just as well in espresso as in a latte drink.
Profil
Torréfaction

Flavors
Noisette, acidulé, caramel, rustique
Variété botanique
Arabica
Traitement
Lavé
Origins
Région
Guatemala, Sumatra et Costa Rica
---