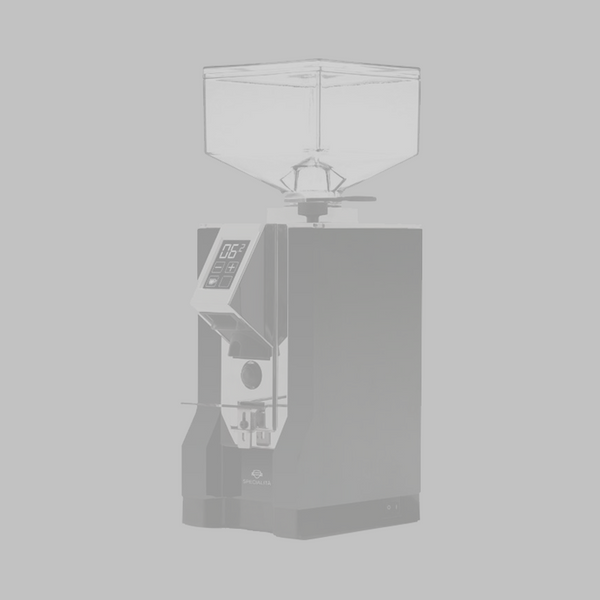 Description
---
Eureka mills are made in Italy and have been recognized for being high end, precise and elegant mills since 1920. The Mignon Specialita is no exception. This small grinder will surprise you with extraordinary performance, 55mm grinding wheels and an extremely precise micrometric adjustment system. It is a grinder without a doser which allows you to grind directly in the filter holder.
55mm hardened steel flat grinding wheels
260 watt motor, 1350 rpm and direct drive
Touch screen screen that allows adjustment and selection between doses and continuous grinding
Quiet and anti-vibration technology which reduces noise by around 20dB compared to a conventional mill
Anti-aggregation and electrostatic system
Container that can hold 300g of coffee
Diamond Inside, a patented Eureka process that subjects wheels to an intense cryogenic treatment at -193C and gives the wheels exceptional hardness that resists wear. Because by protecting the cutting edge and the geometric shape of the grindstones, you will be able to grind up to 1000kg of coffee before perceiving the wear and without too much difficulty extend to a maximum of 1300kg with a set of grinders.
Several colors available, see in the product options, and on the manufacturer's sheet for photos.