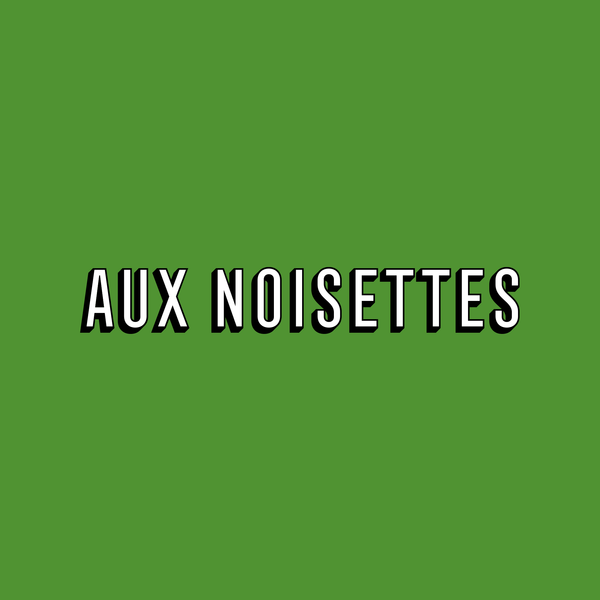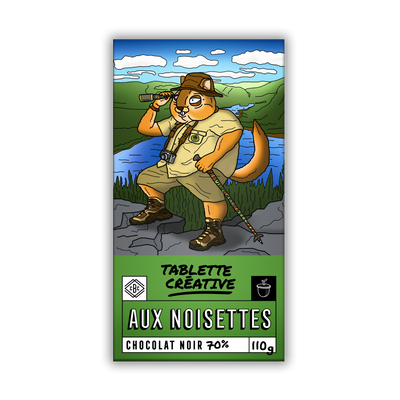 Description
---
This is a playful and chocolatey creation from Chaleur B Chocolat!
The Hazelnut Creative Tablet is the fourth creation in the Creative Tablet series from Chaleur B Chocolat. It is the generous marriage of dark chocolate 70% CBC and hazelnuts.
This bar illustrated by artist Chico Salvador will make you go completely nuts!
WHAT IS THE CREATIVE BAR SERIES?
This series is an original design by Chaleur B Chocolat that aims to bring a joyful, fun and also very creative side to the table! This series is a fun demonstration of the potential of Chaleur B Chocolat's chocolates, as the entire series was designed with their luscious chocolates only.
CREATED WITH ONLY 4 INGREDIENTS
Cocoa liquor, cane sugar, cocoa butter and hazelnuts.