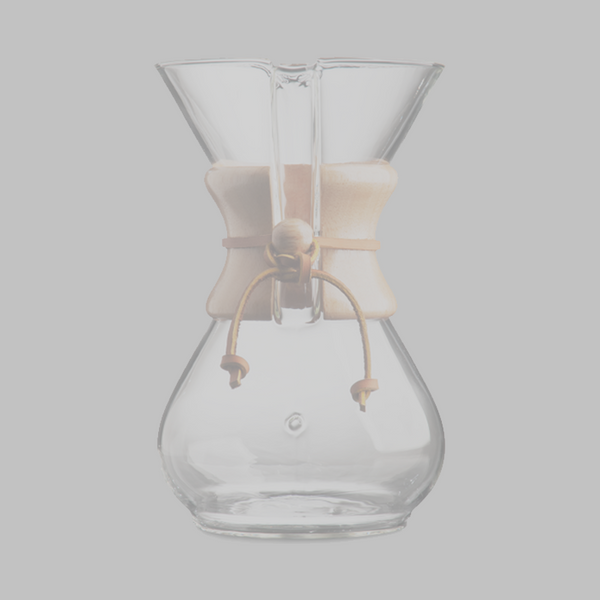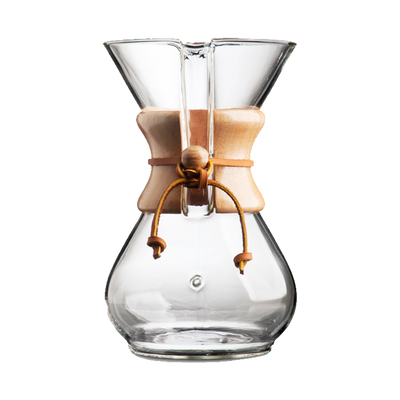 Description
---
Chemex coffee maker with a polished wooden collar and leather strap or with a glass handle. This coffee maker allows you to make very good quality filtered coffee.

The coffee maker has a clean and elegant design.

Its simplicity of design and neutral materials make it a practical and easy-to-use coffee maker

The Chemex Coffee Maker is used with a simple filter to place on top of the coffee maker. We recommend that you use the Chemex filters available here.

Chemex coffee maker The Chemex coffee maker was invented in 1941 by doctorate Dr. Peter Schlumbohm. On permanent display at New York's MOMA and other museums, Chemex is a true work of art. Chemex is a family owned business with headquarters in Western Massachusetts, where Chemex coffeemakers, filters, kettles and accessories are manufactured for worldwide distribution. The iconic Chemex has remained unchanged for 70 years and this coffee maker continues to be the favorite of many coffee tasters.
---