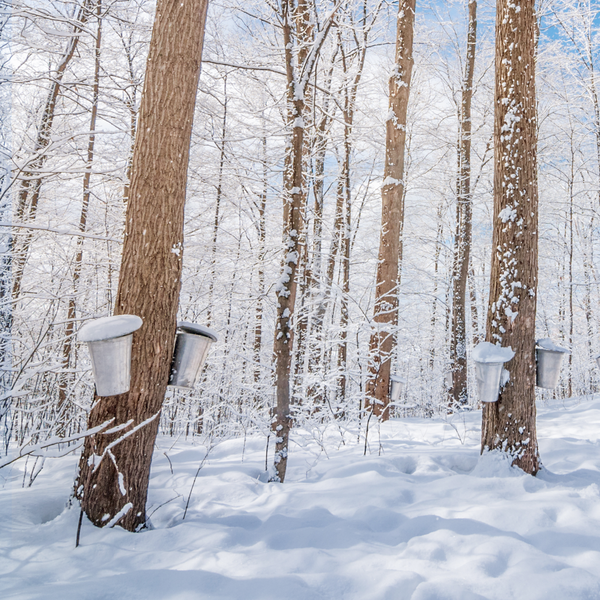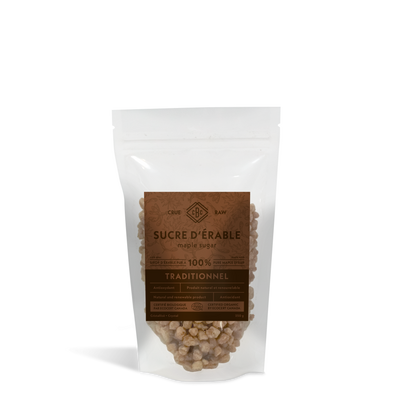 Description
---
This maple sugar comes from Chaleur B Chocolat's very own supply of maple syrup, which they use for their special maple confections and sugar making. Chaleur B buys directly from local producers thanks to its status as an authorized export buyer of the FPAQ.
Created with only one ingredient, 100% pure organic maple syrup from the Gaspésie regoin, in Québec.
Way beer for than regular sugar, maple sugar comes from a natural and renewable source. It is the ideal replacement for all your sweetest ideas.
---