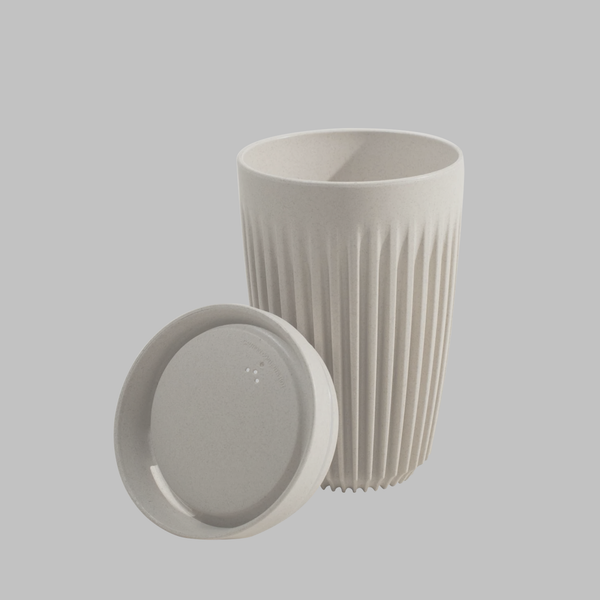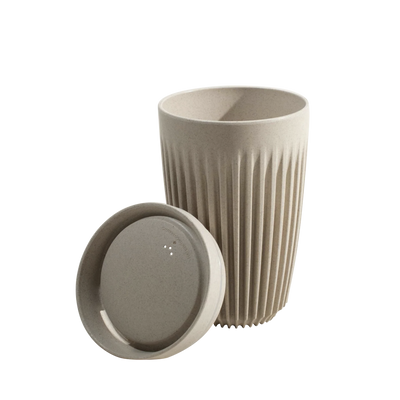 Description
---
With universal lids and saucers and a wide range of sizes, this cup will be fun to use whether you're on the go, at home, or at your favorite coffee shop. And the best part? They're made from a unique biopolymer (containing coffee husk waste). Durable, stackable, dishwasher-safe and recyclable*!
Featuring Huskee's unique biopolymer (containing coffee husk waste) and the perfect size for lattes or drip, the HuskeeCup will look great at your home coffee station, on the coffee table, or in your bag.
HuskeeCup keeps your coffee hotter longer with its unique thermal properties, while its slim, manageable shape is comfortable to hold.
HuskeeCup uses coffee bark as a raw material and reuses this organic waste in new forms that bring value to coffee growers while eliminating the waste produced during the coffee grinding process.
By purchasing HuskeeCup, you are helping to recycle hundreds of tons of waste from coffee production.
Help eliminate even more waste by joining HuskeeSwap!
*Recyclable by returning it to Huskee or dropping it off at a participating HuskeeSwap partner.
---