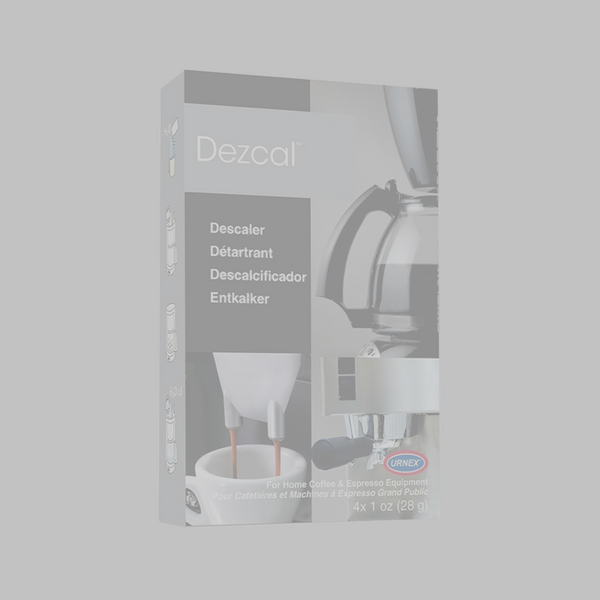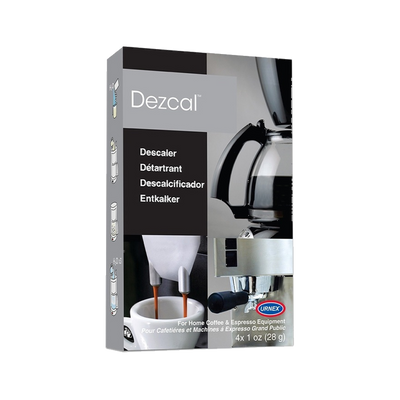 Description
---
To provide excellent maintenance to your coffee machines, you need to purchase the best descaling products on the market. Among powder products, our first recommendation is Urnex Dezcal. In each package, there are 4 scoops of 28g (1oz) powder, which are easily diluted.
Removing mineral residues ensures the longevity of the espresso machine, prevents the deterioration of the authentic taste of coffees and optimizes the brewing time and the intensity of the heat.
Non-toxic and biodegradable, Dezcal Descaler 4 x 1oz (28g) guarantees a very satisfactory value for money: it is a professional quality product that easily meets domestic needs.