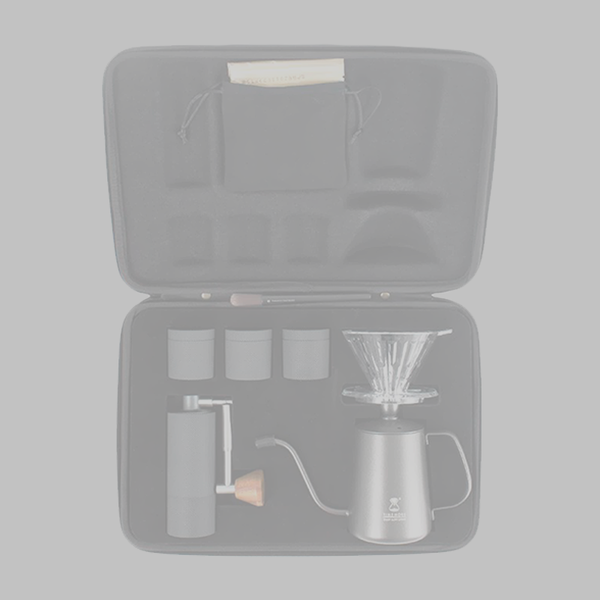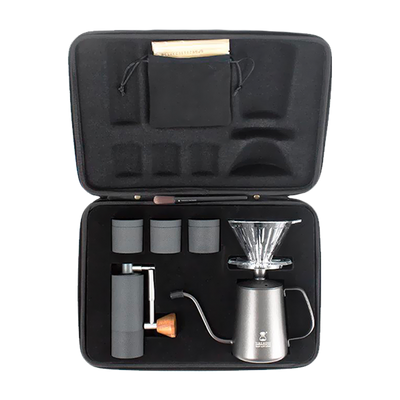 Description
---
This is how you travel with good coffee. The high quality Nano manual coffee grinder is the highlight of this brilliant neoprene case filled with coffee treats.
The Nano hand grinder has been carefully designed. The result is an exceptionally precise grind with easy operation. The spring-loaded foldable handle makes the Nano more compact and easier to carry than almost any other grinder.
It's the perfect travel kit. You don't even need to bring a scale! Portion out your coffees in the jars and use the marks on the filter holder to guide your brewing.
The Timemore kettle included in the kit will help you prepare your coffee with perfect precision.