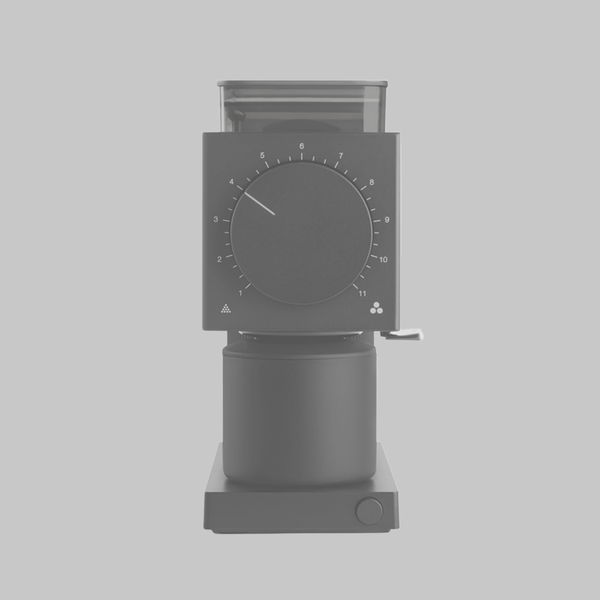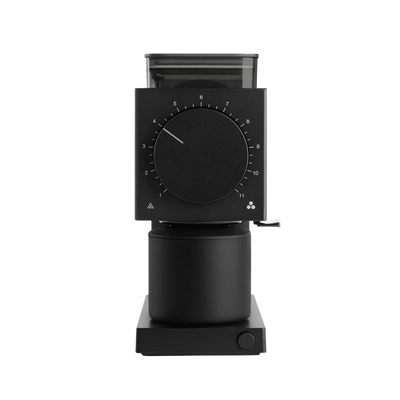 Description
---
Fellow's Ode Brew grinder has responded to the coffee cultists. Rejoice and be happy! We've been dreaming of a coffee grinder that would give us café quality performance and look good on a countertop.
With its 64mm professional-grade flat grinders, the Ode will give you a consistent and even grind. You won't have to worry about waking up your spouse while you're trying to surprise them with breakfast in bed, the Ode is very quiet, performing at 64dB to be precise. And it automatically shuts off once it's done grinding, so you can focus on your pancakes or pre-wetting your filter. The magnetic latch is smooth, satisfying, and safe. And to top it off, there's a grounds sorter!
The Ode Brew is designed to be a single dose grinder, which means goodbye to the giant tank and hello to your coffee staying fresh longer. Fear not, the small tank holds 80g of coffee, which is enough for your large batch of coffees. With its small footprint, sleek design, and high-end finish, the Ode is the answer to all your home grinding needs. Stop doubting and start grinding!
This model is only compatible with North American outlets. The Ode Brew is not an Espresso Grinder and is not suitable for Mocha Pots.