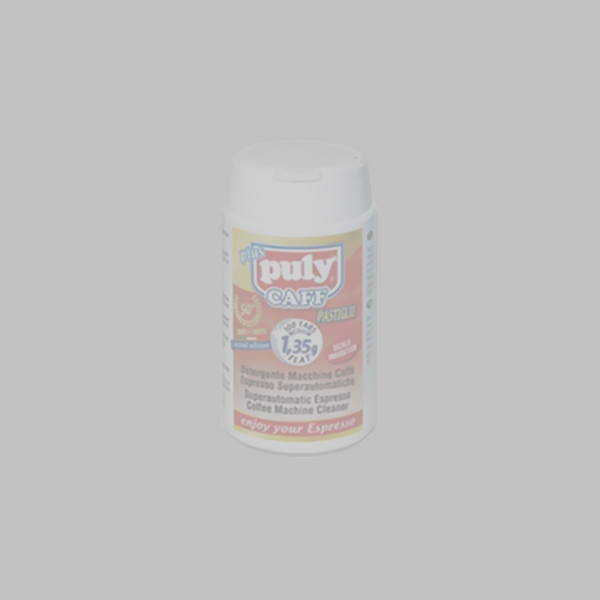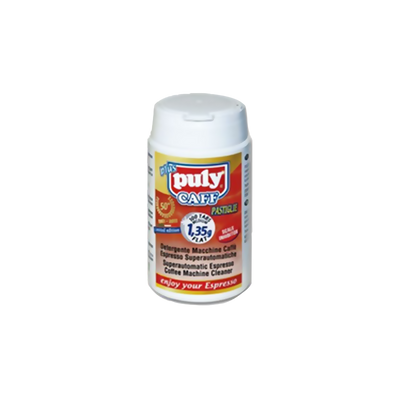 Description
---
A must-have for lovers of hand-brewed coffee and professional baristas, the Puly Caff Plus Pastille 135g cleaning product is available for sale at Brûlerie du Quai.
Nothing better to easily eliminate the fat that accumulates in your filter coffee machine. The process is simple: pour a teaspoon of the product into the blind filter, add water and rinse.
Let's not forget that weekly cleaning is necessary to take care of your espresso machine, not only to avoid blockages caused by coffee residues, but also not to alter the taste of future preparations.
Trust in the expertise of the Italian firm Groupe Asachimici on the market for cleaning products for espresso coffee machines, by opting for the degreasing powder Puly Caff Plus Powder.
Rest assured, the detergent Puly Caff Plus Pastille 135g dissolves easily after rinsing and does not generate new deposits in the machines. Note that you can also use this descaler for the maintenance of your milk lines, coffee grinders, cups and filter holders.
Biodegradable product, eco-responsible, tested and certified by NSF® International, not suitable for machines fitted with filter holder and aluminum filter.