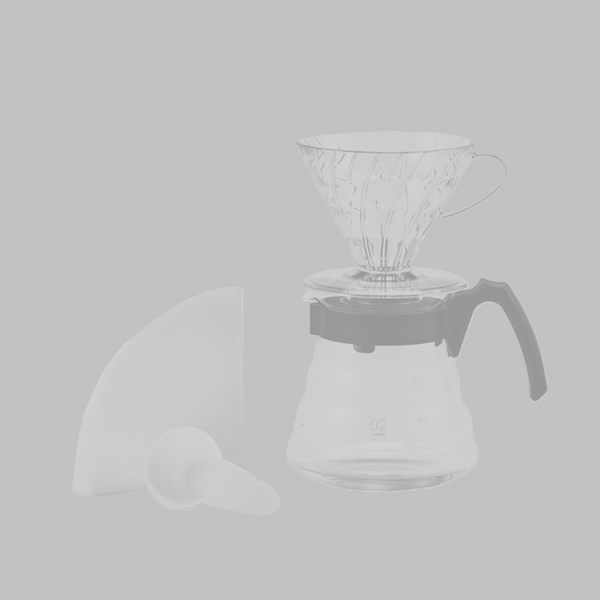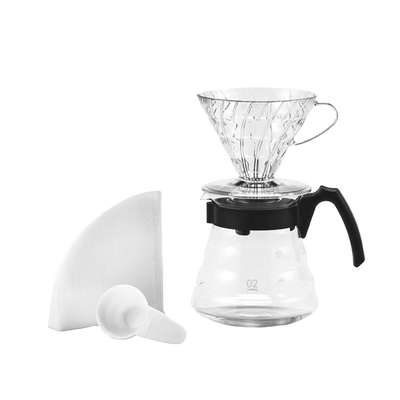 Description
---
Do you want to start making filter coffee? Or do you know someone who would like to do it?
It is an excellent idea! This is one of the best ways to taste the terroir of a coffee.
And this set contains everything you need to do it.
The set contains:
A plastic filter infuser # 2
A spoon for measuring coffee
A glass serving carafe
A pack of 100 conical filters
A very good value for money!
---