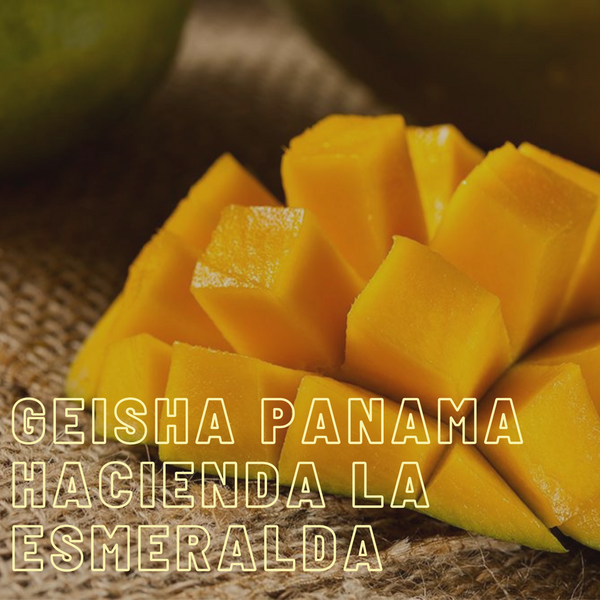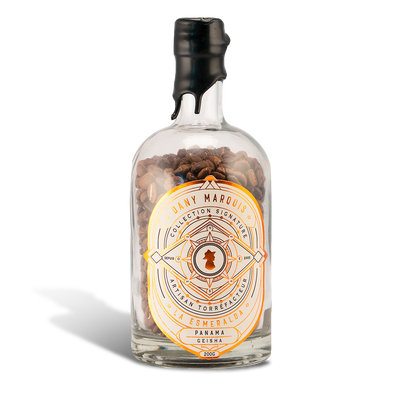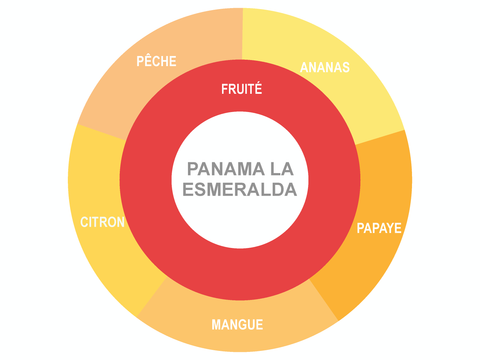 Description
---
Harvest 2020 - Limited quantity
Coming from the Boquete Valley, Panama, this coffee is imported directly from the very famous Hacienda La Esmeralda plantation.
The botanical variety Geisha is highly prized worldwide and is the one with the highest number of tasting notes above 90 points. La Hacienda La Esmeralda is the farm that produced the most coffee of 93 points and more in the world!
The "Geisha" variety coffees are also the most decorated selection of the World Barista Championship with 5 victories over the last 7 editions.
In short, in the world of coffee, the reputation of this botanical variety and that of La Hacienda La Esmeralda is well established.
The Geisha of Panama are also the ones who break all records year after year. You can see a clip of my participation in the Best of Panama 2018 auction, which ended with two record selling prices, the highest of which was $ 803 USD / lbs.
But the one we managed to buy is excellent value for money for a coffee of this type. It is a blend of 3 Geisha SHB EP grade microlots from the 3 different sectors of La Hacienda La Esmeralda.
It is part of the '' Private Collection '' of La Esmeralda.
Planted at an altitude of more than 1700 m, near the Barù volcano (therefore on volcanic soil) and the Caldera river, our Geisha Panama - Hacienda La Esmeralda has a very complex profile, with fruity aromas and fresh acidity.
The final taste will make you think of a mixture of tropical fruits: lemon, mango, papaya, peach, pineapple and guava.
Certification: Rain Forest Alliance
Limited quantity! Get your share of this exceptional micro-lot now.
Profil
Torréfaction

Flavors
Citron, mangue, papaye, pêche, ananas, goyave
Variété botanique
Geisha
Traitement
Lavé
Origins
Producteur
Hacienda La Esmeralda
Altitude
1500m - 1800m
Région
Vallée de Boquette, Panama
Infusion
Mouture (μm ) : 400-800
Dose (g) : 22g
Temp. Infusion (F) : 208F
Qt d'eau (ml) : 375g
Ratio (café/eau) : 1:17
Durée totale (min) : 4:00 min
---